Hi,
I'm going to run a page selling products both normal and limited warranty. I need a prestashop module where the customer need to check (checkbox) for accepting limited warrenty. Is it possible with your module. Got a Prestashop 1.5 module (bought long ago) but it do'es not rund 1.7.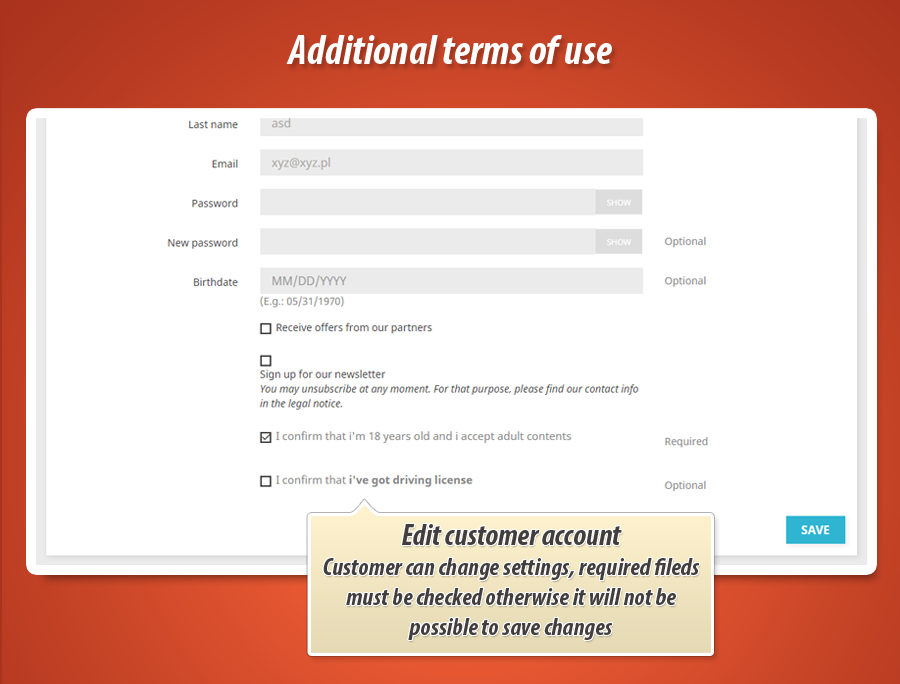 Create checkboxes during register process
yes - this is module is dedicated for such things,
Module works with prestashop 1.7, 1.6 and 1.5 and with this addon you can create new checkboxes that will appear during register process.
So i can confirm that it will work as you want.