Hi, I have bought module Multi categories from your website. I need help cause i can not stack this modelue on homepage. I want to reach columnn view but after install module to homepage hook it is in central columnn instead of left column on homepage.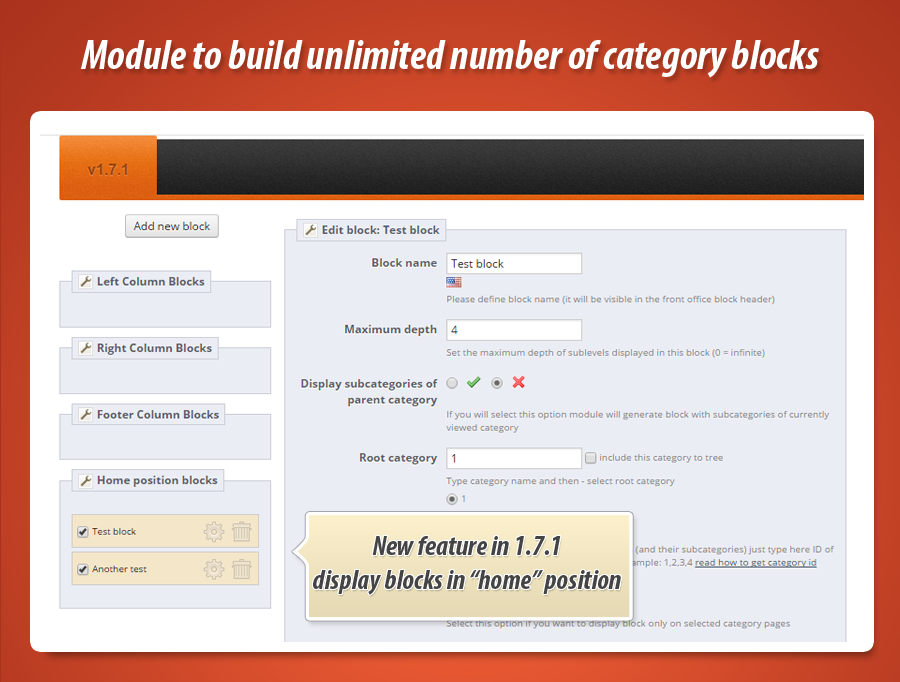 Hello
"home" hook in prestashop is a position that displays in the middle of the screen on homepage only.
if you want to create categories menu for left or right column, on module configuration page just create an instance of categories block in left or right column.
After this, category block you created will appear inside left / right column on each page, where you have the columns.
if you already created an instance of category block with menu inside left / right column and if you dont see it on homepage, this probably means that:
- your shop does not show columns on homepage. In this case you have to enable them in your theme settings
- you created an instance of category block module that does not show anything, so in effect category menu block does not appear (for example you selected option to show subcategories of currently viewed category. Homepage is not a category page so in effect there is no subcategories - there is nothing to show and category menu block will not appear)