Hello Mr Vekia,
First of all I must say I am a huge fan of your work in the Prestashop community and your helpful comments have helped me solved countless problems over the years of my activity as a novice prestashop developer,
Now to my main point, I am currently working on a new website and we need to sell pin codes and license number on it, I believe your amazing module "
Prestashop Sell CDKeys / License keys
" is exactly what our shop needs, But I had some questions regarding it's functionality.
We use 5 step cart but we need to skip address form entry when the entire cart consists of only virtual products, I believe we need a seperate module for that, What is the best way for us to achieve that and also give out the license or serial number in the end no matter if it's a regular or virtual product?
Can you recommend a specific module that can help us achieve what we are looking for which can also work correctly next to your license key module?
simply we have these situations:
1. Virtual products that only give out the license key after purchase, no address or shipping steps required at order, no files are sent to the client
2. regular products that require address and shipping during order, no license key or files supplied to customer, I believe I need a mix of two modules, yours and another one for simplifying the order process and remove address fields to achieve this,
Can you be so kind to advice us what the best path is to achieve that? Best Regards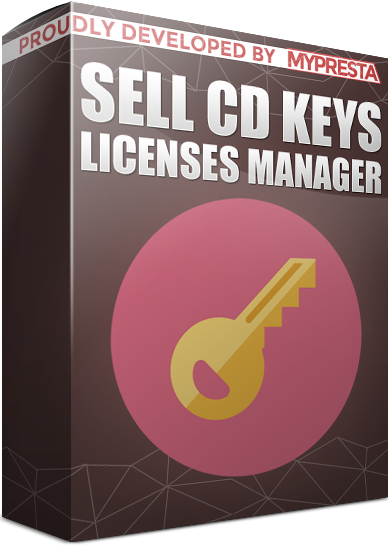 Sell pin codes / licenses in prestashop - questions about virtual products
When you will add only virtual products to your cart - prestashop will skip address form during checkout. This is how prestashop works by default so you do not need any specific module for such thing. If your cart will have virtual and standard products - prestashop will ask for address for standard product delivery purposes.
Module cdkeys is ready to work both with virtual products and also with standard products. So it does not matter what kind of products you will sell. It will be enough to just associate cdkeys with any kind of product you want and module will send cdkey automatically.