Hi Milos,
Hope you are well.
I came upon your module for the
Product List Attributes or Combinations
, and watched the videos. Only I'm wondering if I can show them without the "show product variants" tab you have, so basically just the normal display and then before the add to cart button have the combinations, etc.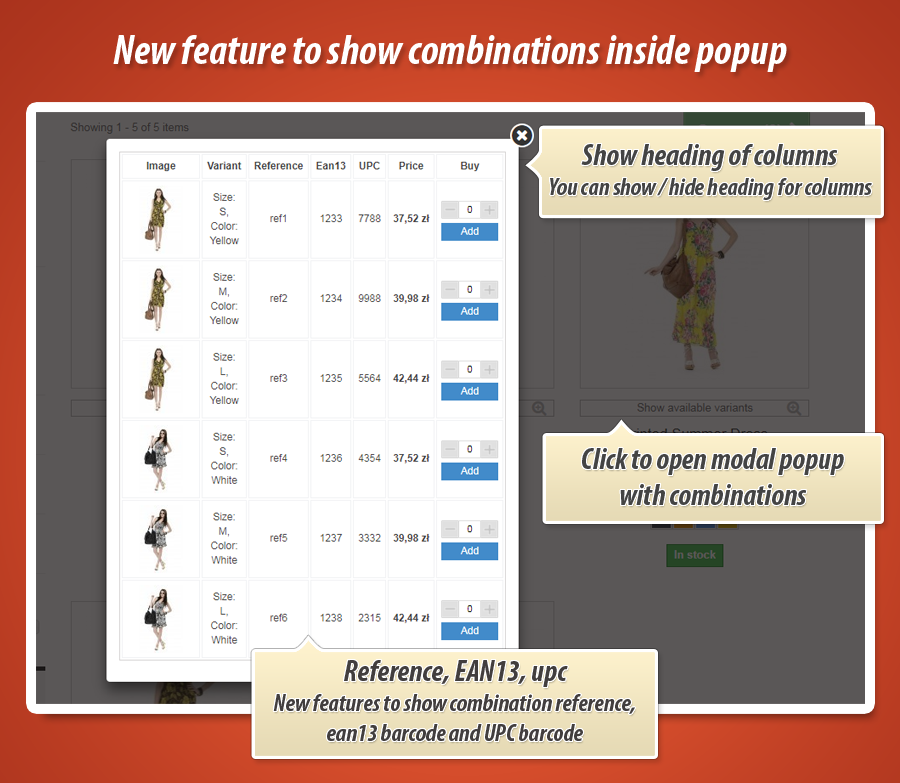 Possible designs of attributes on list of products module
Hello
module to show combinations on lists of products
offers 3 display methods of product's combinations:
- as a button with "dropdown" effect, where the list of combinations will appear [
screenshot
]
- as a button to spawn popup window with list of combinations [
screenshot
]
- display combinations directly on list of products [
screenshot
]
Used method depends on you, you can specify it during module's configuration.
best regards,
milos