hello.... do you have a giftcard module for generation massive gift? example... 1000 code/Gift of 30 dollar (i need export a code for will phisichal print)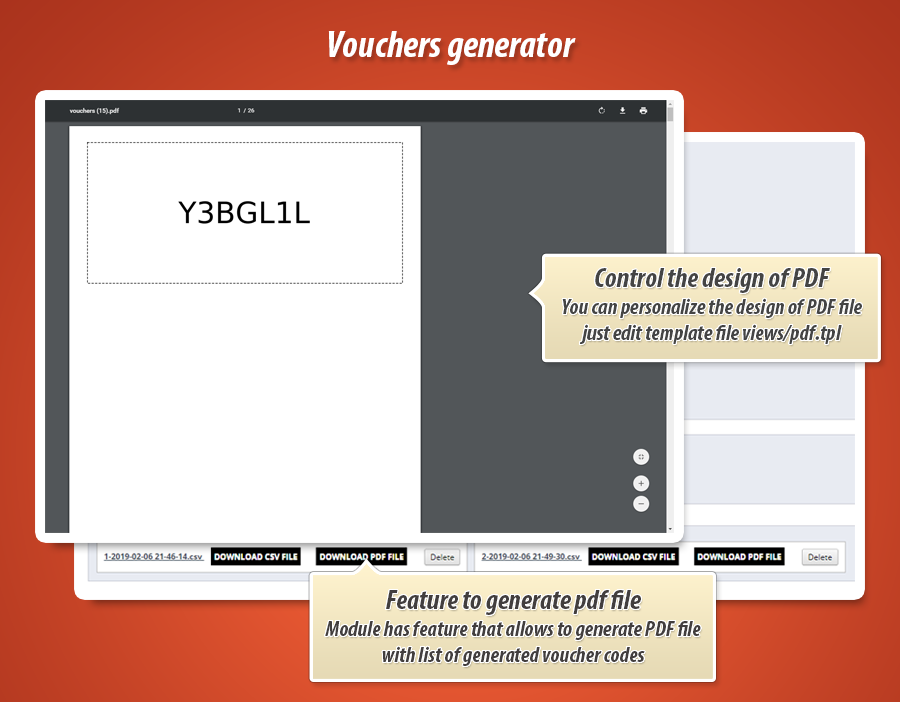 Hello,
welcome after weekend
yes. we have a
mododule that generates large number of codes in bulk
, and allows to export them to .CSV file. Module has advanced voucher code personalization tool. Thanks to this you will configure a "pattern" of voucher code that will be used in bulk-generation process of voucher codes.
if there will be anything else that i can help with or explain - feel free to write.
best regards,
milos