I have been looking on your website..... I am looking for quantity discounts shown on each product page (for dealers only, so I guess I need to make 2 groups, one publie / one dealer) and also a way to block the shop until people create account - do you have these 2 products? Thanks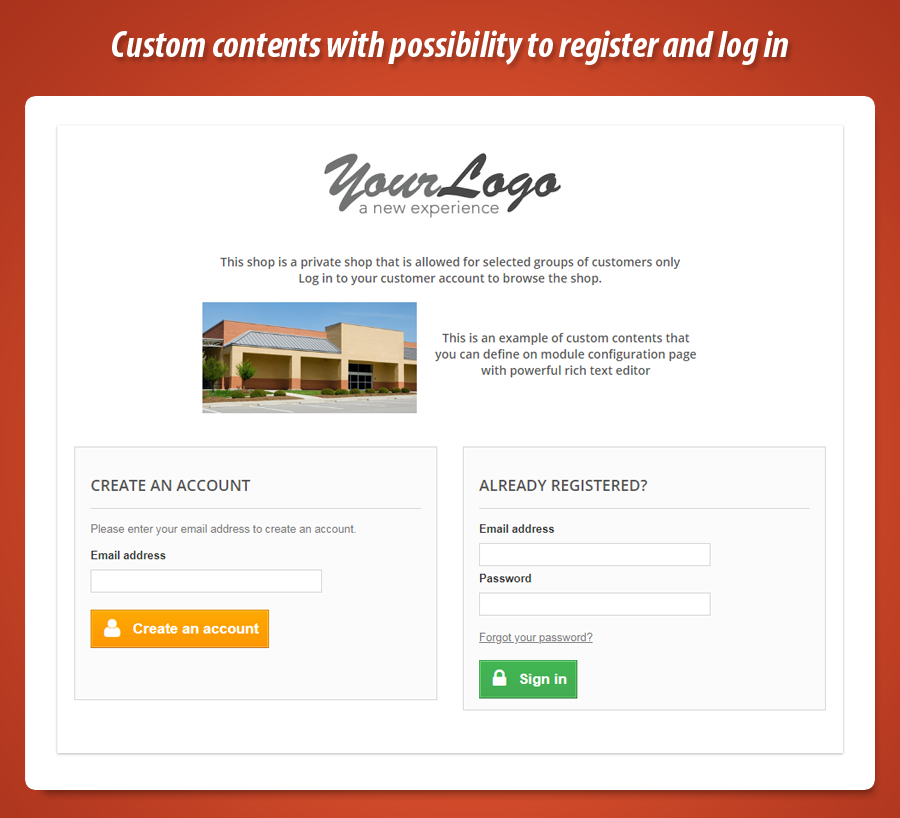 PrestaShop expert answer
Hello
I am looking for quantity discounts shown on each product page (for dealers only, so I guess I need to make 2 groups, one publie / one dealer)
You can use default prestashop's feature named "specific prices" where each product can have quantity discounts that will be applicable for selected groups of customers. It can be done without any additional addon. You can set up specific price for product on product edit page (prices section) or under price rules > catalog price rules.
Regarding to:
and also a way to block the shop until people create account - do you have these 2 products?
you can use a module:
private shop for prestashop
It allows to grant access to shop by groups of customers, so some groups will have privileges to see your shop pages while other will not have it. In Context of your requirements this module is useful.
In PrestShop not logged customers are treated as a user from "Visitor" groups - so you can block access to this group, in effect only logged customers will have possibility to explore your store.