Hello, please a little question on your module facebook Prestashop pixel I did some customizations on my file head.tpl to insert some elements. If I purchase and install your module, and activate it, it will overwrite my head.tpl? Thanks in advance for your answer.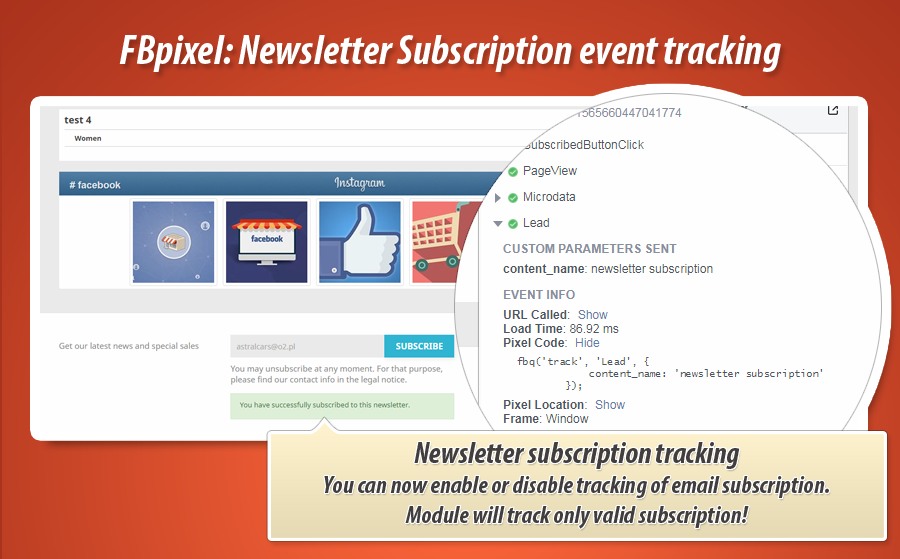 prestashop expert answer
Hello,
Module does not overwrite existing header of the shop - it does not alter anything in original files or in third party module's files.
so, the answer for your question is: no, module will not affect / change the head.tpl :-)
best regards,
milos