Hello, I am looking for a module, through which we can offer additional services on product page. For instance we sell a phones in some grades (grades are solved as a variants of products) - for each phone we want to offer 3 services with some additional cost. The user may choose all of them together. Each service has an infulance on the final price and has to be added as a single item into the order (and also to the invoice). It a some kind of cross-sell. Can you, please, recommend me some module?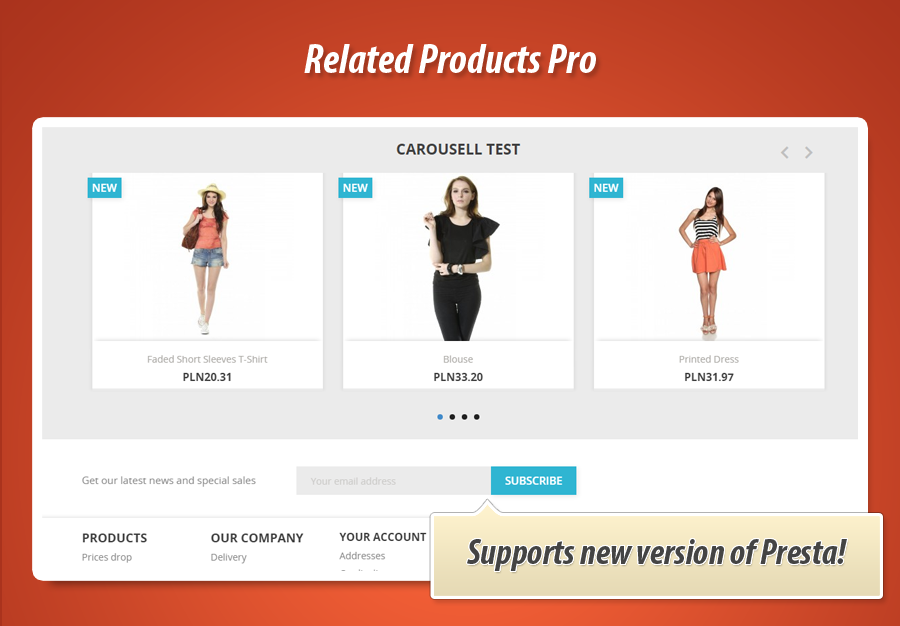 PrestaShop expert answer about additional services for products
Hello
If these services you offer are just products in your shop (for example you have "services" category where you offer service as a product) - you can use some kind of
"related products" module.
Module like this allows to display list of "related products" (you can name it for example "suggested services" etc.) and you can select exact products to display.
In effect:
- each additional service can be purchased separately
- purchased additional service(s) will appear on invoice as an invoice item customer pruchased
- each service can have own unique price, promotions, pictures, description etc.
- you can offer pack of services too (for exmaple list of related products will show: serivce a, service b, service c, [pack of services product])