Hai Milos
I am working with
warehouse theme in prestashop 1.7.2.3.
I need some kind of code or
module to display price range for products with combinations
.
My combinations affect base price of product (increase it from $5 to even $60). Default combination of product is a combination with base price of product, so when my customers browser the categories it can confuse them, they see base price of product ($15) while they access to product page they see that price is $75. Is there any possibility to display something like "price from X to Y" on list of products instead the price of default combination?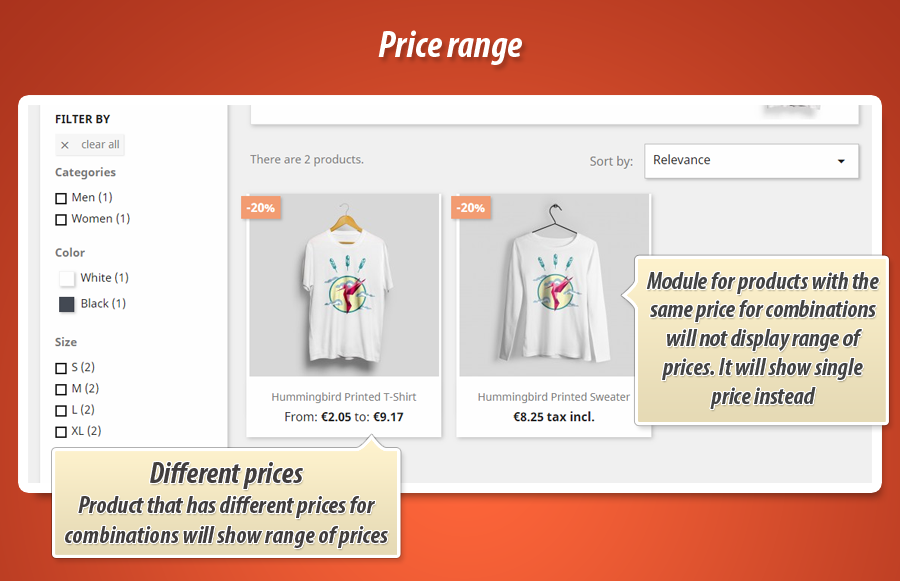 PrestaShop expert answer about price range in prestashop 1.7
Hello
PrestaShop by default does not have feature to display price range of product. This means that it will be required to develop it. Unfortunately case requires both core and template modifications. This is why i offer a
module to display product prices range
. It shows price range for products with combinations and such price range appears on list of products like search results, category pages, manufacturer pages etc. and also on product page.
Module is cheap, currently €10 only.