I need a module thats work like the module 'Send to my Friend'.
My presta is 1.7 and on this version this module doesn´t there. this is a bug of prestashop or this module just does not exist in new releases of presta?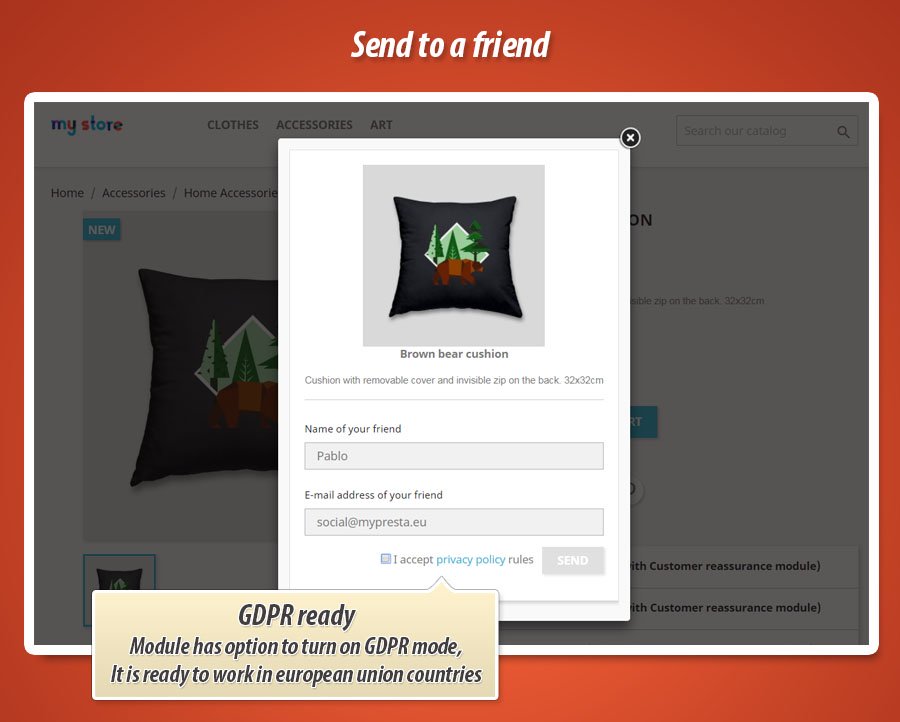 Send to a friend for PrestaShop 1.7
hello
Module was available in old prestashop (like 1.5/1.6). Unfortunately this module is no longer available in new releases of prestashop (from 1.7.0.0).
it's free module dedicated exclusively for PrestaShop 1.7
best regards,
milos