PrestaShop user question
The text editor is only visable some times i have to refresh the page a lot of times and then some times the text editor is visable, the same happen when iam going to drag the tab to a product, some time i can move it, some times the tab is not moveable.
I have tried to delete cache in prestashop, and i have also try to delete cookies in my webbrowser to se if that was the problem, but none of them worked.
Is there any planned update to give the tabs different name for backoffice and front office, becouse i was going to to have a tab on each product called trailer that are going to contain a different video for each product, and since i cant add a description or a own backoffice name i dont know which trailer tab is for which video so i have to check each trailer tab to se which video it contains.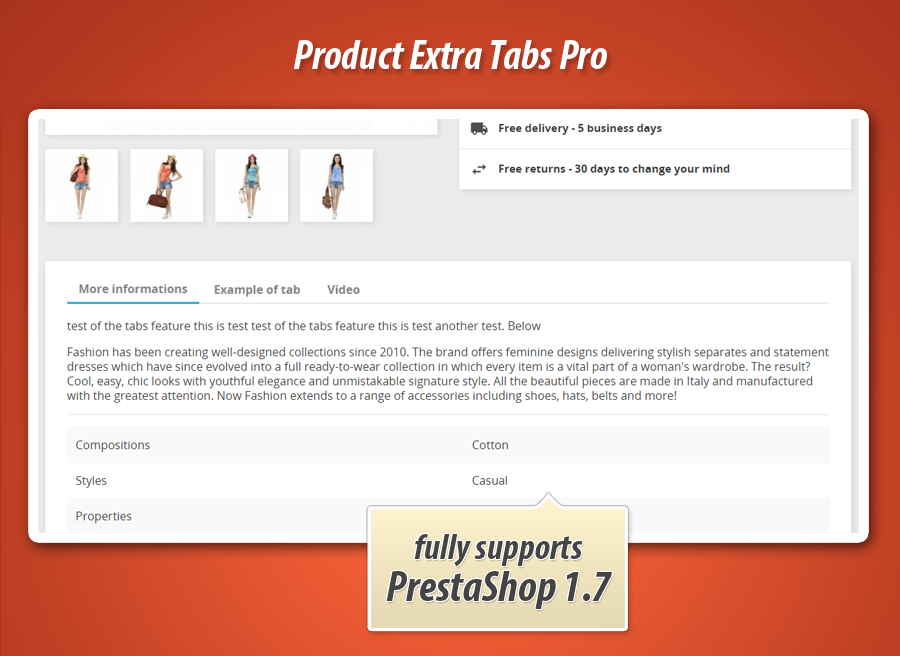 PrestaShop expert answer
Hello Marius
i inspected it and the issue is related to recent update of prestashop (1.6.1.9)
i released 1.8.7 version of the module with fixes related to rich text editor load process.
please follow this:
download new version of the extratabspro.zip file
upload it to your shop

important:

now please clear browser cache (its necessary - because there is a chance that your browser remember old .js files)
then go to product edit page and verify if you've got the problem
this should solve issue you've got