I don't understand how this module work. I upload a file in a product page, then i go to the checkout but i don't have any trace of it. then?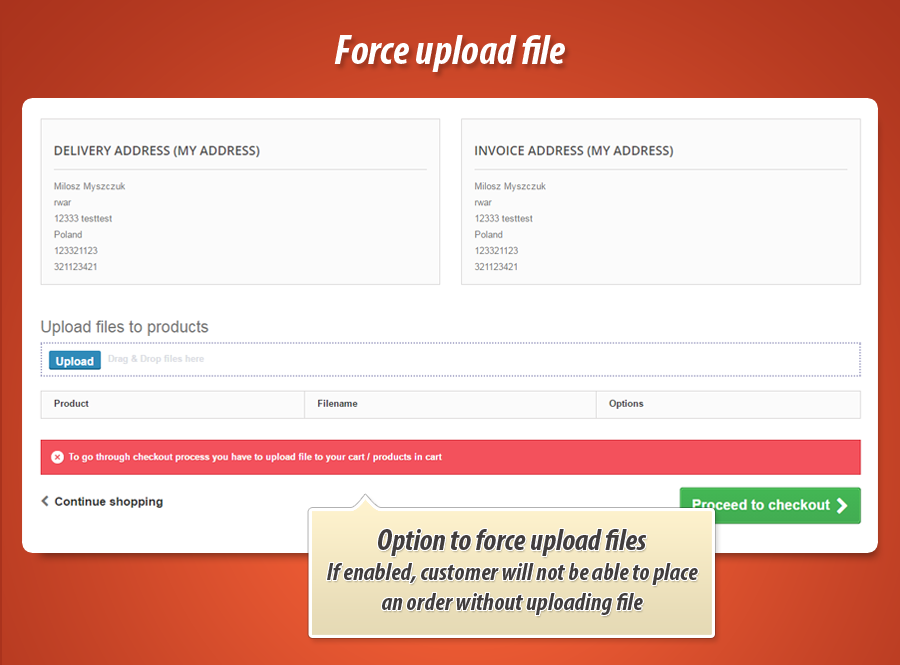 How upload files works in this module?
it depends on module configuration,
this addon is a multitool to upload files to the shop as a customer and as an owner.
- on product page
- during checkout
- for archived orders
- to customer account (files not associated with orders)
So, lets say that you enabled upload for products on product pages and during checkout (cart).
You uploaded file on product page. Then if you will go through checkout process - you should see the file during checkout with possibility to manage it (add description, title, remove, associate with different product).
After order you - as a customer - will see files in your orders history. As an shop owner - you will see files on order page in your back office.
the workflow depends on the rest configuration options.
please let me know what is the configuration and what are your exact expectactions. i will let you know how to change the settings then.
best regards,
milos