I bought the minimal quantity per product module, I think it was a year ago or so. However, the message on the product site doesn't show up. Which hook do you use for that message? I use theme with Ap pagebuilder module. So i just want to enable the hook to display the message.
What's the hook of minimal product quantity module?
Hello
I'm not sure to what message you reffer. If to message that informs about minimal quantities: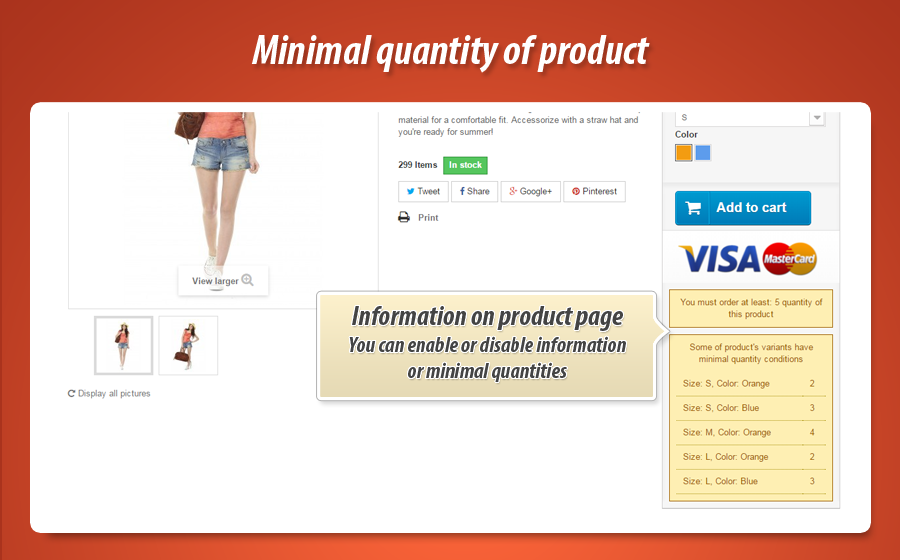 If so, this feature was added to the module in 1.4.2 version released on 23 march 2017. If you use older version - you will not have this kind of inforrmation. If you already use new version - the hook name is displayProductActions (default hook in PrestaShop).