Hi! In shipping methods I have two options. One for pickup from the store and one for courier shipping. I would like the option of payment in the store to be available only when pickup is selected. How can I disable the option with certain carrier? Is there an option in the module? Thank you,
PrestaShop expert answer about
define available payment options for shipping methods in PrestaShop
Hello
The solution for your problem is a
module "ship to pay"
that allows to decide what payment options will be available for selected delivery methods.
This screenshot shows the configuration: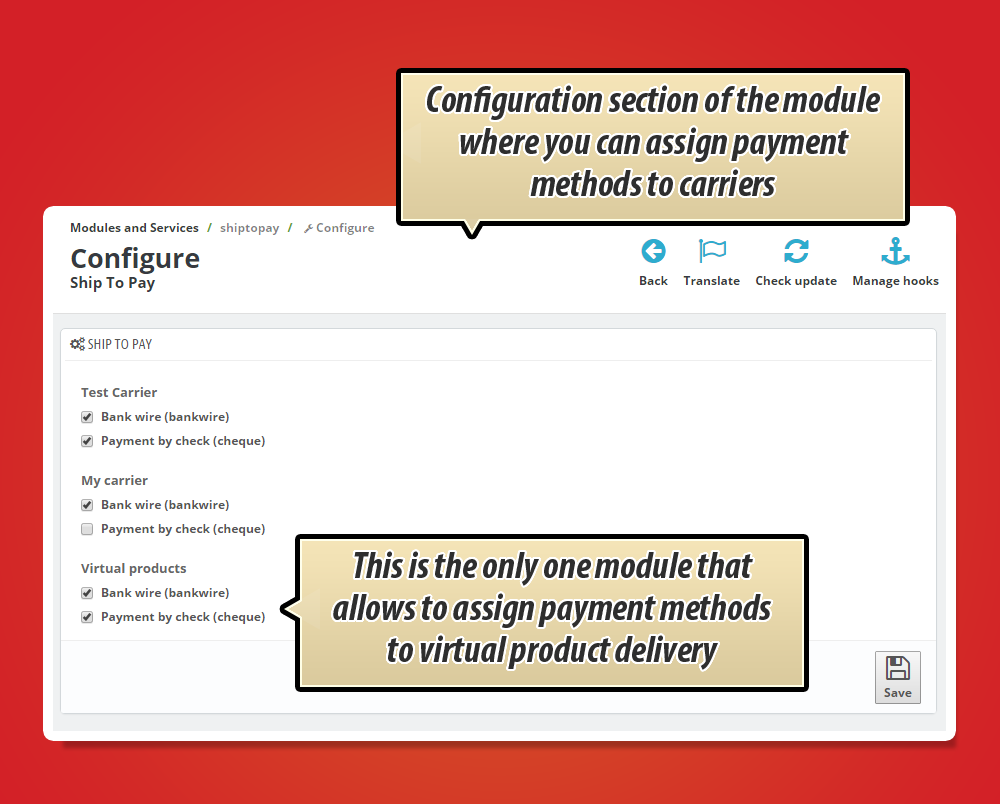 for each delivery method you can decide what payment methods will be available during checkout.
best regards,
milos