Hello I have bought your export module. I have been very satisfied with the module. It was quite easy to transfer products from Prestashop 1.6.1.1 to 1.7.3.3. But I have one big problem. I haven't been able to transfer the images. Could you please explain to me how this works? I have saved the p and c image folder from the old shop. Then deleted the old shop and installed the 1.7.3.3 version. I then tranferrred the two folders to the image folder. Then the products were imported in the new shop. The products are all imported correctly but no images are shown. What have i done wrong? My new shop is multi-languaged like the old one. Best regards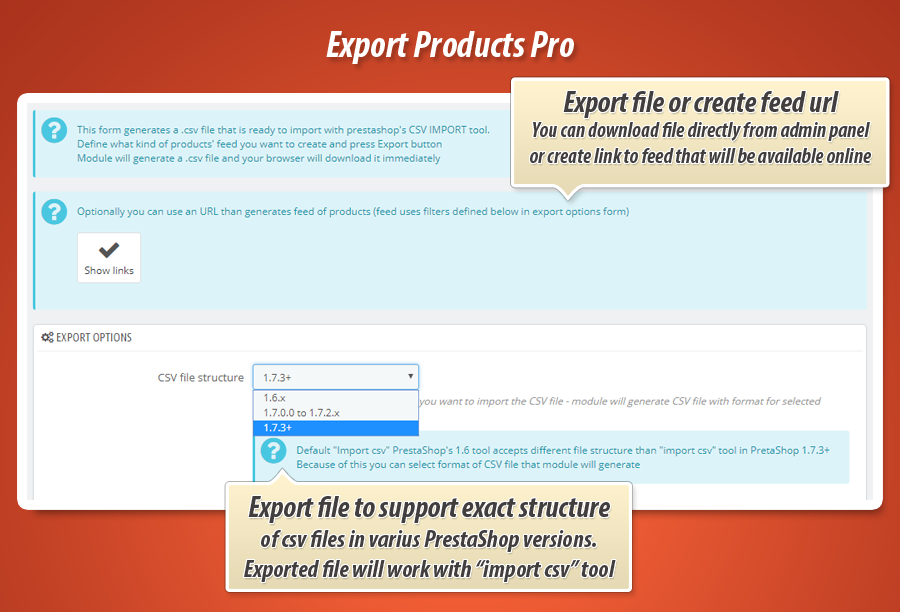 PrestaShop expert answer about import process of pictures
In PrestaShop 'import process' uses CSV file entries to import products. Also products' images.
Images in the csv file are in fact urls to images. While you import products prestashop trying to reach image url, download it, and then - assign it to imported product.
If url to images do not exists (and in your case url to images do not exist because you removed images, right?) pictures cant be imported.
to solve the problem you have it will be required to put images online again,
then while you will import products - the images will be downloaded and assigned to products properly.