Hello MyPresta Shop
Our website is changing from Magento to Prestashop and we are looking for a Module like this:
https://www.best4mage.com/configurable-products-use-simple-price.html
This is a Module where we can give our whosalers the Inventory list where they can choice and see what we have on stock with they special Prices. I will try to explain it to you we have 2 different accounts from our costumers, the one is normal where they cant see the pieces of our inventory and buy with they normal regular Consumer prices. And we have Whosaler how can see what we have on stock with they Special Whosale prices + % discounts they have. It will be great if you have a module like that. i found this one for you but iam not sure if this is it.
https://mypresta.eu/modules/front-office-features/product-page-combinations-table.html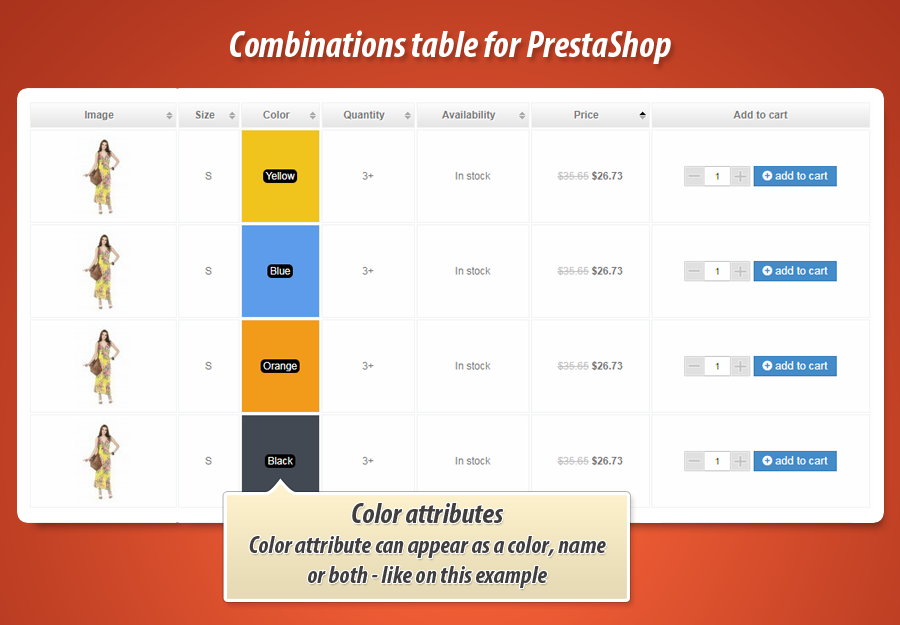 PrestaShop expert answer about special prices for wholesaler group
Hello