I use your module to disable usage of coupon codes in cart if customer trying to order products with discount. - i've got one doubt:
its possible to add translate version of this label? "You can\'t use voucher codes with other price reductions." Thanks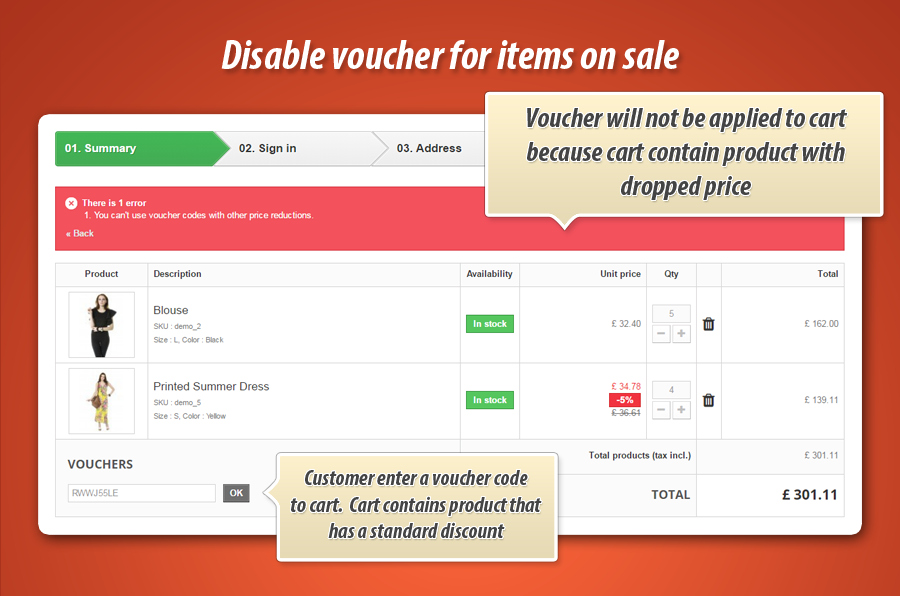 Translate error codes in PrestaShop
Hello
this kind of translation, unfortunately, cant be attached to the module.
Each shop owner must translate it by themselve under localization > translation.
go to localization > translation
from first dropdown select "error codes translations"
from last dropdown select your language
then go to next page
you will be redirected to page where you can manage errors in prestashop, there you can find the text you want to translate
just define own translation of the error and save changes
that's all, after save you should see message in your language.
best regards
milos