Hello
i've got
question about module Facebook Login v.1.8.0: How can I update my 1.7.8 version with no risk about configuration lost? I have a custom email template for it too. Many thanks.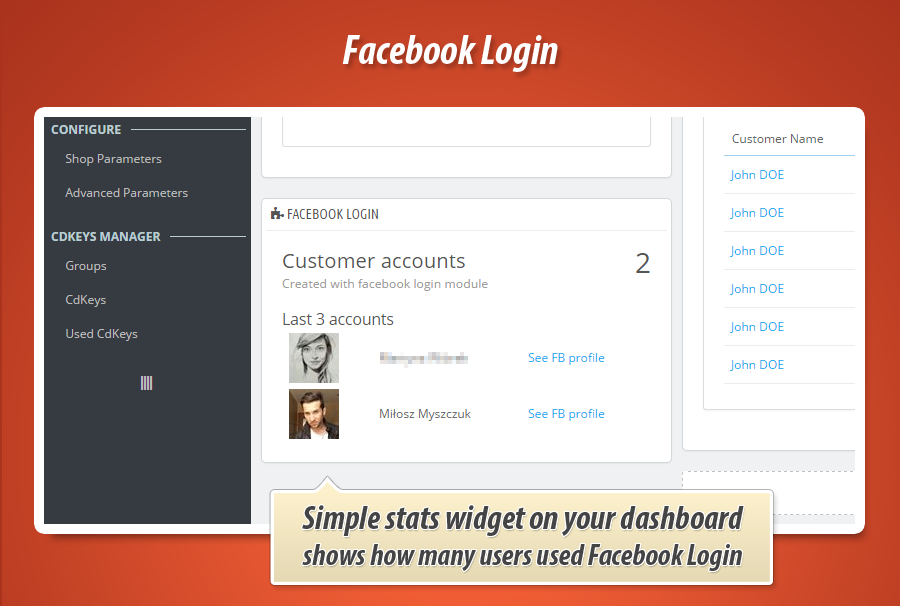 Hello
in case of update from 1.7.8 to 1.8.0 its necessary to:
1 - uninstall module from your shop
2 - download new version of the module
3 - upload new version of the module
4 - install module
Module after reinstallation should remember all settings you previously defined.
This means, that you will not lose any configuration.
entries from changelog:
- added feature to display login button on authentication page in PrestaShop 1.7

- added feature to display stats of the module on dashboard page of your shop

- new version of module requires reinstallation

- added fixes to redirect process while customer log in from "my account" (authentication) page

- added better updates checker system