Nie wiem czy z powodu przejścia na własną domenę czy z
powodu objęcia wszystkich podstron certyfikatem ssl - nie wczytuje mapy (z
przycisku "nasza siedziba" w stopce) Konsola java informuje o braku
klucza.
Wyczerpałem swoje działania. Forum nie reaguje. Dlatego zawracam Panu głowę.
Rozumiem że googlemaps zażądało w ostatnim okresie posiadanie własnego
klucza API a czego nie uwzględnia jeszcze aplikacja prestashop, skoro
trzeba samemu zmodyfikować kod podstrony. Trzy tygodnie temu mapa
wyświetlała się.
pomimo Pana podpowiedzi. Łatwiej znajdę miejsce umieszczenia
skryptu niż prawidłowo zbuduję fragment skryptu z parametrem &key. Z góry
dziękuję za okazaną cierpliwość.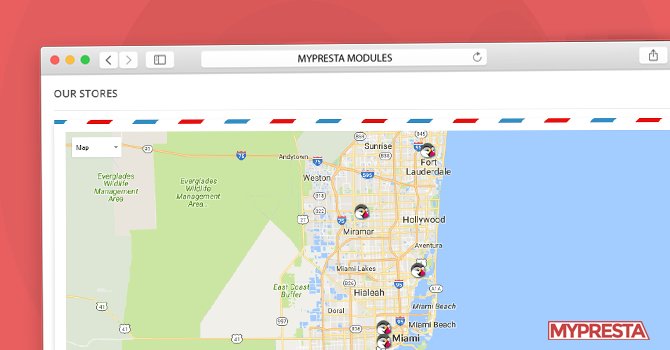 Jak rozwiązać problem z mapą google w prestashop?
Witam,
to kwestia dość znana i związana z koniecznością wprowadzenia zmian w kodzie i wygenerowania swojego klucza API do usługi google maps
to co należy zrobić to:
- utworzyć swój klucz api do usługi google maps
- następnie zmodyfikować kod tej strony i do url ładującego bibliotekę google maps dodać wygenerowany klucz jako parametr &key
Google maps - problem z mapą - jak go rozwiązać?
w pliku controllers/front/StoresController.php odnajdujemy linie:
$this->addJS('http'.((Configuration::get('PS_SSL_ENABLED') && Configuration::get('PS_SSL_ENABLED_EVERYWHERE')) ? 's' : '').'://maps.google.com/maps/api/js?region='.substr($default_country->iso_code, 0, 2));
modyfikujemy ją dodając ?key=TUTAJ_KLUCZ_API
 $this->addJS('http'.((Configuration::get('PS_SSL_ENABLED') && Configuration::get('PS_SSL_ENABLED_EVERYWHERE')) ? 's' : '').'://maps.google.com/maps/api/js?key=TUTAJ_KLUCZ_API&region='.substr($default_country->iso_code, 0, 2)); 
a tutaj instrukcja otrzymania klucza api:
Get an API key

To get started using the Google Maps JavaScript API, click the button below, which guides you through the process of activating the Google Maps JavaScript API and any related services automatically.

Alternatively, follow these steps to get an API key:

Go to the Google API Console.
Create or select a project.
Click

Continue

to enable the API and any related services.
On the

Credentials

page, get an

API key

(and set the API key restrictions).
Note: If you have an existing unrestricted API key, or a key with browser restrictions, you may use that key.
To prevent quota theft, secure your API key following these best practices.
(Optional) Enable billing. See Usage Limits for more information.