PrestaShop user question
im interested in maximum product quantity plugin but before order i want to ask one important question. In case of my store context - i want to block possibility to order selected combinations of product. For example i've got group of customers "customers from france" - due to the law restrictions i cant sell products that uses some compounds.
So, my idea is to:
- block possibility to order selected combinatin of product for customers associated with defined group
is it possible with this module?
PrestaShop expert answer
Hello
I think that module will meet your requirements. Module allows to define these restrictions for selected combinations. Please take a look on this screenshot: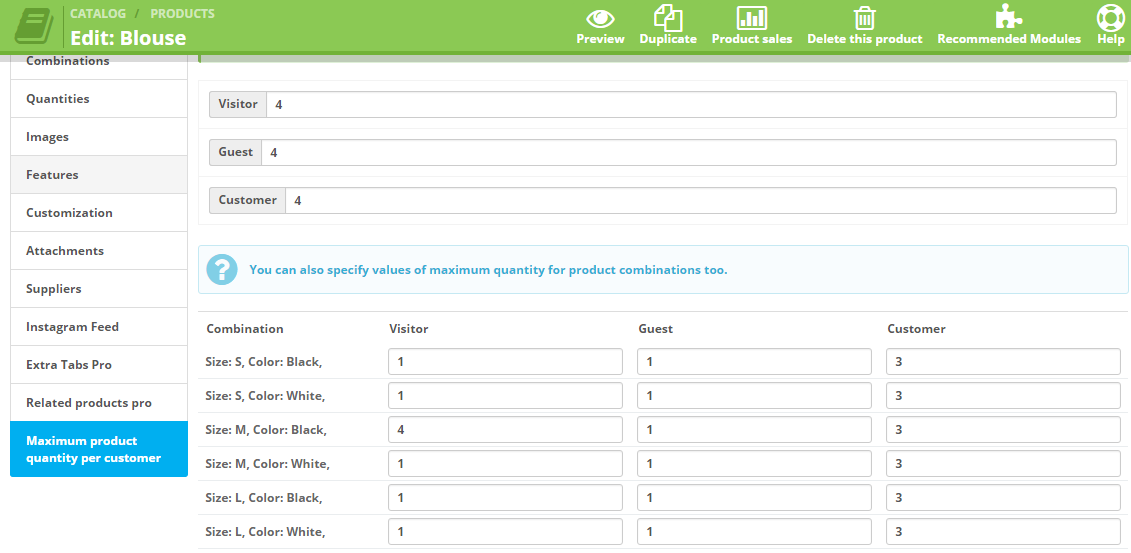 as you can see, you can define maximum quantity that customer can order for combinations too.
If you will put there "0" - you will block possibility to order selected combination for defined group of customers
with regards,
Milos