PrestaShop user question
Hello, today i tried to install your seo redirect module for prestashop
But i have trouble getting module to work, it is installed but is unable to configure. I can enable or disable it only. How i can configure it and add redirections?
PrestaShop expert answer
Hello,
module creates new menu item where you can configure it (module does not have configuration page that is accessible from modules > modules section). Please check this screenshot: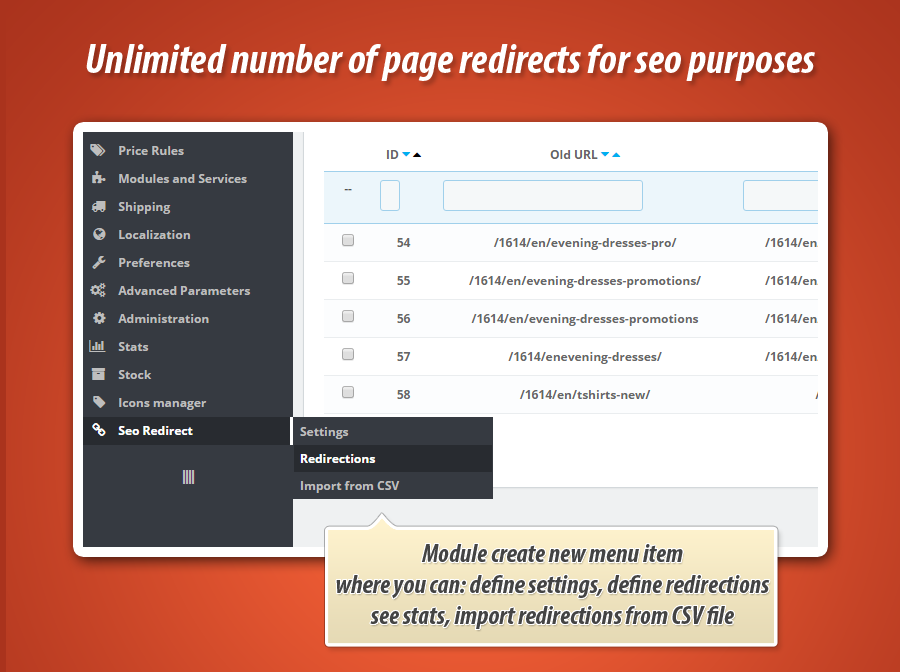 As you can see there is a new menu item.
seo redirect > settings
menu item
-
this is a module configuration page, there you can manage global settings of the module
seo redirect > redirections
menu item - there you can create redirections, manage existing redirections etc.
seo redirect > import from CSV
menu item - there you can import redirections to module database
please let me know if you've got these menu items, or if you dont have them. So I will try to help.