PrestaShop user question
I have a question regarding the tag icons module. How can I set the position where the icons appear on the product page? I want to display them under the short description as shown in this screenshot: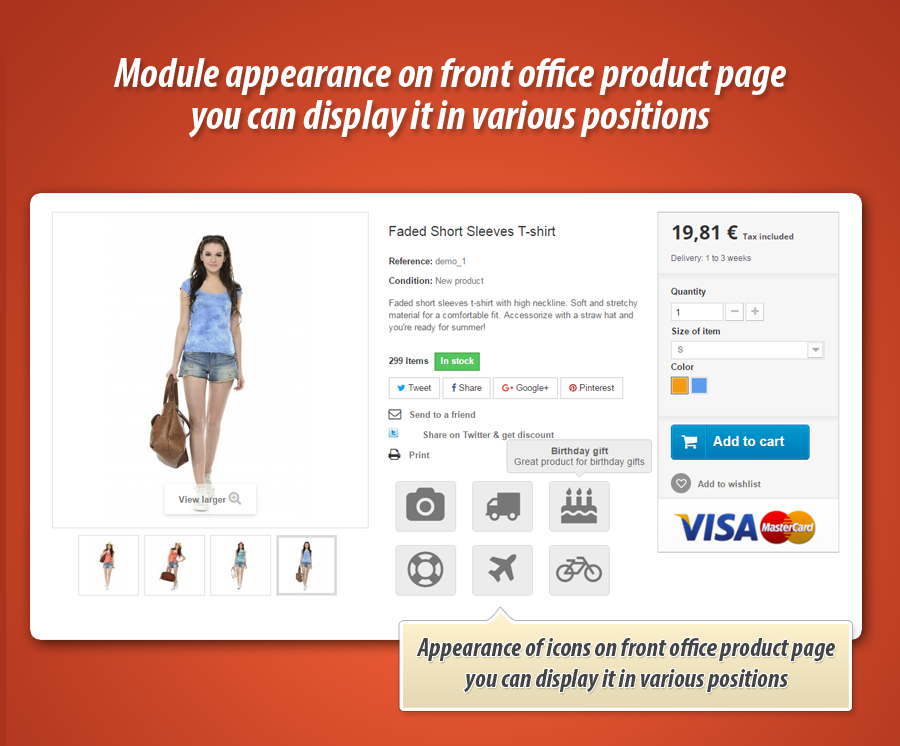 PrestaShop expert answer
hello,
this position is called displayLeftColumnProduct
if you want to display icons there please:
- go to modules > positions

- click on "transplant" button

- from first dropdown select "icons / pictograms on product page"
- from secon dropdown select "displayLeftColumnProduct"
then click on save button.
after this, icons should appear in position from screenshot you attached.